Do you want to eliminate your back pain? This is the place to start. Find out if you are a candidate for any of our state-of-the-art procedures
This No Obligation Free MRI review from a board-certified neurosurgeon could be your first step towards living pain free!
...You have completely changed my life from the shell of the person I was till now after surgery...
I can now get up from a chair and just walk with no pain or stiffness...
If you are seeking the latest and most effective treatment methods to deal with severe, radiating, or life-limiting neck or back pain, neck pain, or arm/leg pain and have had an MRI, Deuk Spine Institute is proud to offer our free MRI review.
Many times those diagnosed with a herniated discs or other debilitating spine conditions are offered a particular type of surgery by their physician. If you want a second opinion and/or would like to know whether our minimally invasive treatments might work for you, then take a few minutes to complete our Free MRI review form.
Our experienced medical team and board certified doctors will analyze your MRI and see which minimally invasive treatment is right for you.
Please complete our Free MRI Review form if:
You are experiencing neck or back pain
You have questions regarding a recent MRI
You want a second opinion on a recent diagnosis
You want to know about minimally invasive spine procedures
While completing this form, please upload your MRI images by selecting "File Upload" option under the question "I will send my MRI through." Once selected, the File Upload instructions will appear below the question.

P
lease be sure to include
both
the actual MRI images (DICOM format strongly preferred) and the report. We cannot complete a review with just a report, and it is best to upload both. 


You can also mail or drop off your images after submitting this form at the following address:
Millennium Medical Management
ATTN: MRI Review
7955 Spyglass Hill Rd, Melbourne, FL 32940
Severe neck or back pain can often make daily life a struggle. Deuk Spine Institute has helped thousands eliminate this pain from their lives and get back to enjoying life. See if Deuk Spine Institute can help you by requesting your Free Spine MRI Review today.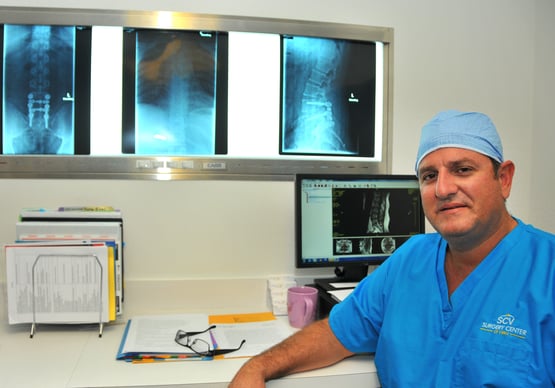 ***Deuk Spine Institute is not responsible for returning MRI discs or images. If you wish to retain the originals, please make an additional copy or include a stamped, self-addressed return envelope with your images***